[ad_1]
© APRH / QUENTIN BERTRAND
"title =" Atomic Force: was not going to improve the breed here as a gelding, so good luck to the connections who sold the two year old "class =" js-imageLoader "data-at- now based in Hong Kong xn = "https://www.rp-assets.com/images/news/2021/08/11/96633-medium.jpeg" data-br-n = "https://www.rp-assets.com/ images /news/2021/08/11/96633-medium.jpeg "data-br-m =" https://www.rp-assets.com/images/news/2021/08/11/96633-large.jpeg " data-br-w = "https://www.rp-assets.com/images/news/2021/08/11/96633-large.jpeg" data-br-xw = "https: //www.rp – assets.com/images/news/2021/08/11/96633-large.jpeg "onclick =" return false; ">
Atomic Force: Wasn't going to improve the breed here as a gelding, so good luck to the connections that sold the now Hong Kong-based two-year-old
© APRH / QUENTIN BERTRAND
11:25 am, 7 SEP 2021
Hello Bloodstock is Martin Stevens' daily morning email and featured here online as an example.
In this dispatch, he questions (strongly) those who think the sale of British and Irish horses is not good for our industry – subscribers can get more information from Martin Monday through Friday.
All you need to do is click on the link above, register and then read at your leisure every weekday morning from 7am.
---
It was interesting to hear Ed Walker launch into the debate over whether too many good horses are being sold overseas in the Racing Post's latest What A Shout video.
"My concern is that this is going to have a huge impact on the quality of the horses in training," he said. "Not necessarily at the top, but that kind of handicap level from group 3 to class 2 where we lose horses.
"The owners rightly decide to sell them because they cannot earn the money that is being offered to them."
His words echo those of John Gosden, who told Lee Mottershead in an interview earlier this year: "We risk becoming a nursery. Too many beautiful horses are being sold to America and Australia. It is to sell, to sell, to sell. "
I recently came across an article by a reputable running journalist who largely agreed with both coaches.
"One after another, our best horses are bought by foreigners, and leave our shores to improve the breed on the continent and in other parts of the world", they write, before considering a particular case. that "it seems to me that separating with crossbreeds in this manner is suicidal to maintain our preeminence as blood breeders.
These strong sentiments belong to John Fairfax Blakeborough and were published in his "Sporting Diary" in the Whitby Gazette. In 1911.
Harry Carr, writing in the Belfast Telegraph shortly after the record-breaking UK-formed two-year-old Vaguely Noble was sold to American owners in December 1967, was also concerned about an imminent degradation of the racing industry.
"Britain's blood supply is still in high demand, but how long will it be like this," he asked. "How much longer can we afford this regular exit from our best stocks?" "
In his 1949 Gimcrack dinner address, the Aga Khan III expressed concerns that seem strangely familiar these days.
According to a contemporary account, he lamented that "the prize money for most races run in England was 'a miserable pittance' compared to what was offered in France".
The report continues: "He predicted that during the lifetime of most of the old people there, the thoroughbred breeding industry, in which Britain had a monopoly, would disappear unless the racing authorities. do not act. "
I could go on to give more examples of doom prophecies for British races. A review of newspaper archives reveals that sport has suffered from angst not only for decades, but for centuries.
By the early 1900s, there was panic over the success of the French breeds in Britain, and by mid-century concerns had shifted over how the American breeds were consistently beating our best. As far as I know from browsing old newspapers, there are concerns about an alleged general weakening of the breed since the 19th century.
And yet here we are in 2021 and UK blood sales are still the scene of feverish demand from international buyers, as we saw at the Tattersalls August sale last week and which we will no doubt see again. during the yearling sales this fall.
Despite lingering pessimism about whether exports would dilute bloodlines or make racing less competitive, owners and trainers around the world who converge on Newmarket every time an auction is held don't seem to care too much about the domestic product. .
And why wouldn't the industry be happy to sell so many horses overseas? Many of the riders in question fall between two stools, being too good for handicaps but not good enough for true Group races, and many of them are geldings who cannot improve the breed here. The income generated from their sales can also be reinvested in the purchase of more horses and of course continue to support breeders and trainers.
Additionally, when silver family heirlooms were sold overseas, they were relatively easy to collect, albeit at a small cost. It was a mistake for Makfi to be sold cheaply from Britain to France at the age of two, but after proving he was truly first class he was bought out to run in Great Britain. Excelebration's mother was even sold to India before the emergence of her star son, but was still hastily repatriated.
Aga Khan studs
"title =" Makfi: sold but recovered "class =" js-imageLoader "data-at-xn =" https://www.rp-assets.com/images/news/2020/07/10/80402-medium. jpeg "data-br-n =" https://www.rp-assets.com/images/news/2020/07/10/80402-medium.jpeg "data-br-m =" https: // www. rp-assets.com/images/news/2020/07/10/80402-large.jpeg "data-br-w =" https://www.rp-assets.com/images/news/2020/07/10 /80402-large.jpeg "data-br-xw =" https://www.rp-assets.com/images/news/2020/07/10/80402-large.jpeg "onclick =" return false; ">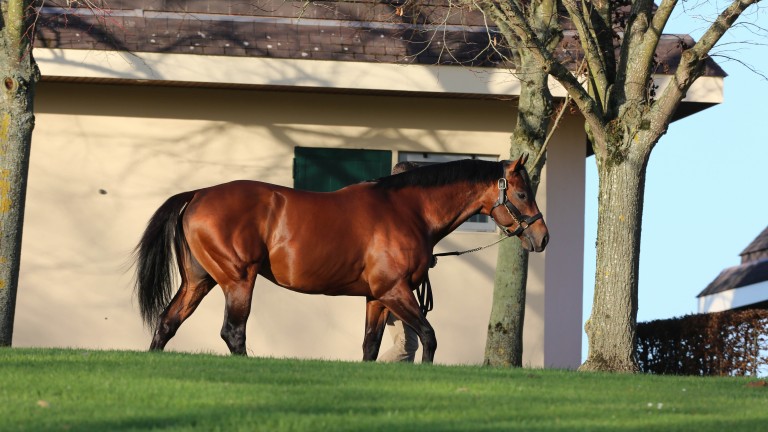 Makfi: sold but recovered
Aga Khan studs
More generally, the offspring of the best international sires (many of whom are descended from horses exported from Great Britain and Ireland at some point in the recent past) can easily be brought here. Watch the eruption of Deep Impact fire runners in Britain and Ireland in recent years: they may seem like something of an exotic novelty, but the sire was from Irish mare Wind In Her Hair and his dam line is as British as standing in line.
All of this is not to dismiss legitimate concerns about the export of smart domestic artists, and we certainly should not become complacent about the prestige of British and Irish racing and therefore the value of our stock.
Obviously, the prize money desperately needs to improve, and the size of the pitches in Britain has been concerning, although the latter issue seems to have more to do with the nutty way the fixtures list is compiled than it is. something else.
But much of the ongoing debate over selling British and Irish horses abroad strikes me as unnecessary navel-gazing.
Is a healthy export market certainly a good thing? The alternative of little or no demand for British and Irish riders would be much worse.
To be involved!
What do you think? Share your thoughts with other Good Morning Bloodstock readers by emailing [email protected]
Story to read
"Baaeed is the second Group 1 winner by Sea The Stars to be raised by Shadwell, following the exploits of his first crop daughter Taghrooda who won the Oaks and King George VI and Queen Elizabeth Stakes."
James Thomas reviews the pedigree of the hero of the Sunday Mill Prize
Pedigree selection
It will be fascinating to see how Al Barez, the first product of the Irish 1,000 Guineas Jet Setting heroine to grace a racetrack, fare on his debut for Tom Clover in rookie stakes 6f at Windsor today (4.45 ).
The Dark Angel colt wears the bristles of Raed El Youssef, having been bought by Global Equine Consultant Services for £ 185,000 in the Star Bloodstock draw at the Tattersalls Ireland Goresbridge Breeze-Up sale in June.
See the race map
Don't miss ANZ Bloodstock News
Download the latest issue for all the latest news on blood stocks from Australia, New Zealand and beyond, and don't forget to subscribe to receive the newsletter straight to your inbox every day.
Be sure to read this week's Asia Bloodstock News
Sign up for our weekly Asia Bloodstock News post to receive news and coverage on all things racing and blood stocks in Mainland China, Japan, Hong Kong, Singapore and beyond.
In this week's edition, Vincent Ho looks forward to more success with Golden Sixty as the new HK season approaches.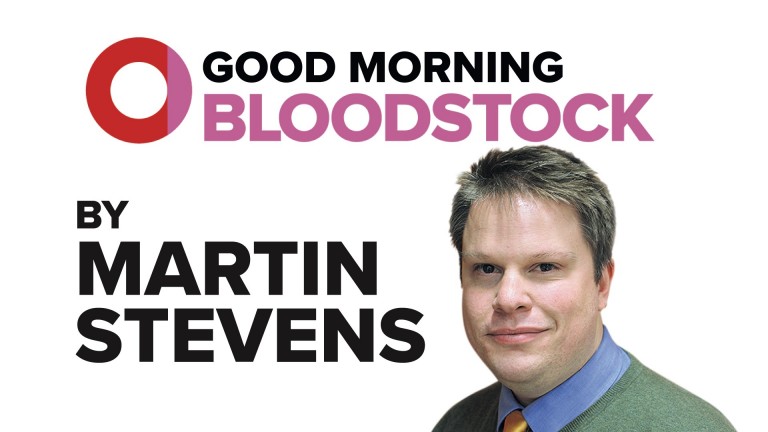 Good Morning Bloodstock is our latest email newsletter. Martin Stevens, a senior among journalists by blood, gives his take and take on the biggest stories every morning Monday through Friday
FIRST PUBLISHED AT 11:25 AM, SEPTEMBER 7, 2021
[ad_2]